Wow, it's been a year since we said our wedding vows (already?) ... We thanked God for everything. For giving us patience & strength, waiting is the hardest, everybody knows.
How we celebrated our anniversary? Pretty simple but we both enjoyed it. We had this agreement na salitan sa pag iisip how we will celebrate our anniversary. This year because it's the first one, kaming dalawa muna.
A week before we tried to pick places and restaurants but it doesn't sound interesting. We often go out naman, so we have to think of something that we will both enjoy. Dami naming naisip but can't be done in this bitterly cold, icy Winnipeg.
So...
Yes, we had it in the comfort of our apartment. We had so much fun setting up the table. Shhhhh, nag take out lang kami ng chinese food don't know how to cook fancy foods...

We grabbed a non-alcoholic drink, cheese cake, fruits and some candles, had nice music then we're good to go.

We had lot's of pictures
(some are really cheesy that you won't like to see them)
that you can never have if you will go out.
More pics.........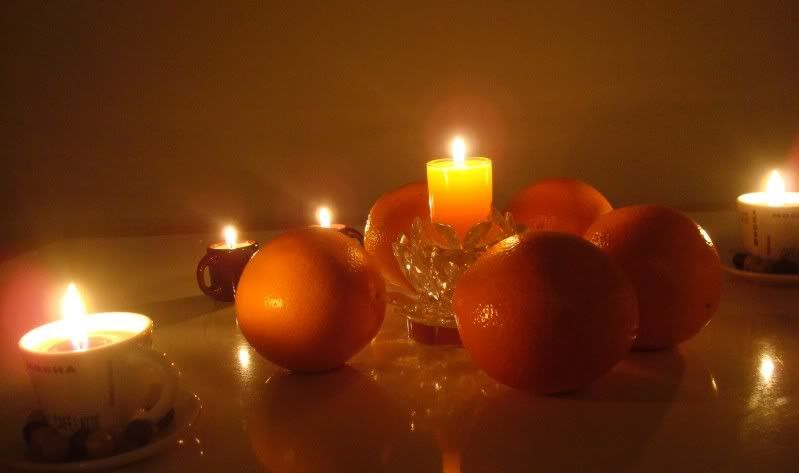 My center pieces
Hmmmm, next year would be Dennis' turn, let's see what he will come up with.

Happy wedding anniversary babe.....